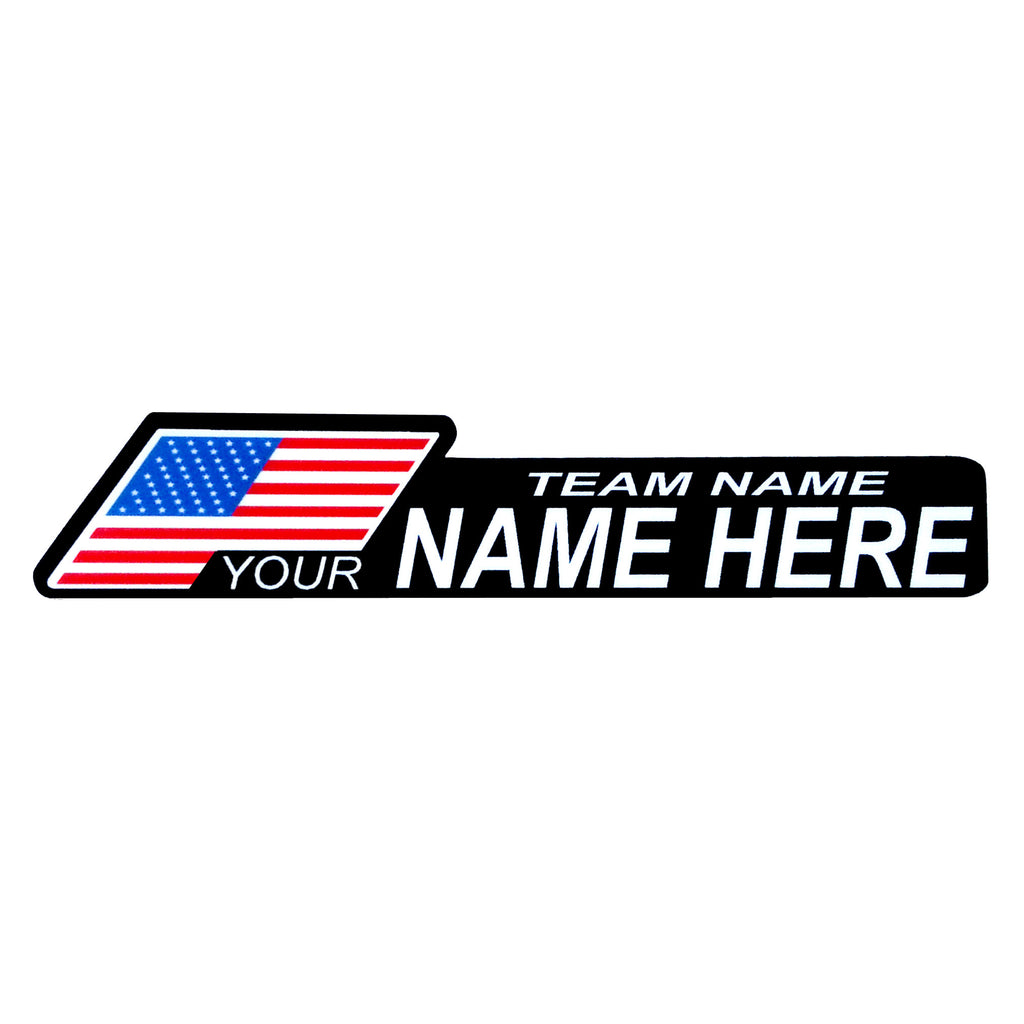 Custom Name Decals
DISCONTINUED!
(We are still accepting team project with free design and shipping included) 
3.75" x 0.50"

High quality Decal.
Weather and UV Resistant.
Please  email your chosen text if multiple (team names and your names, logo, etc...) on the contact us tab at bottom left screen.
Discount offered for teams.
Usually ship within 3 days